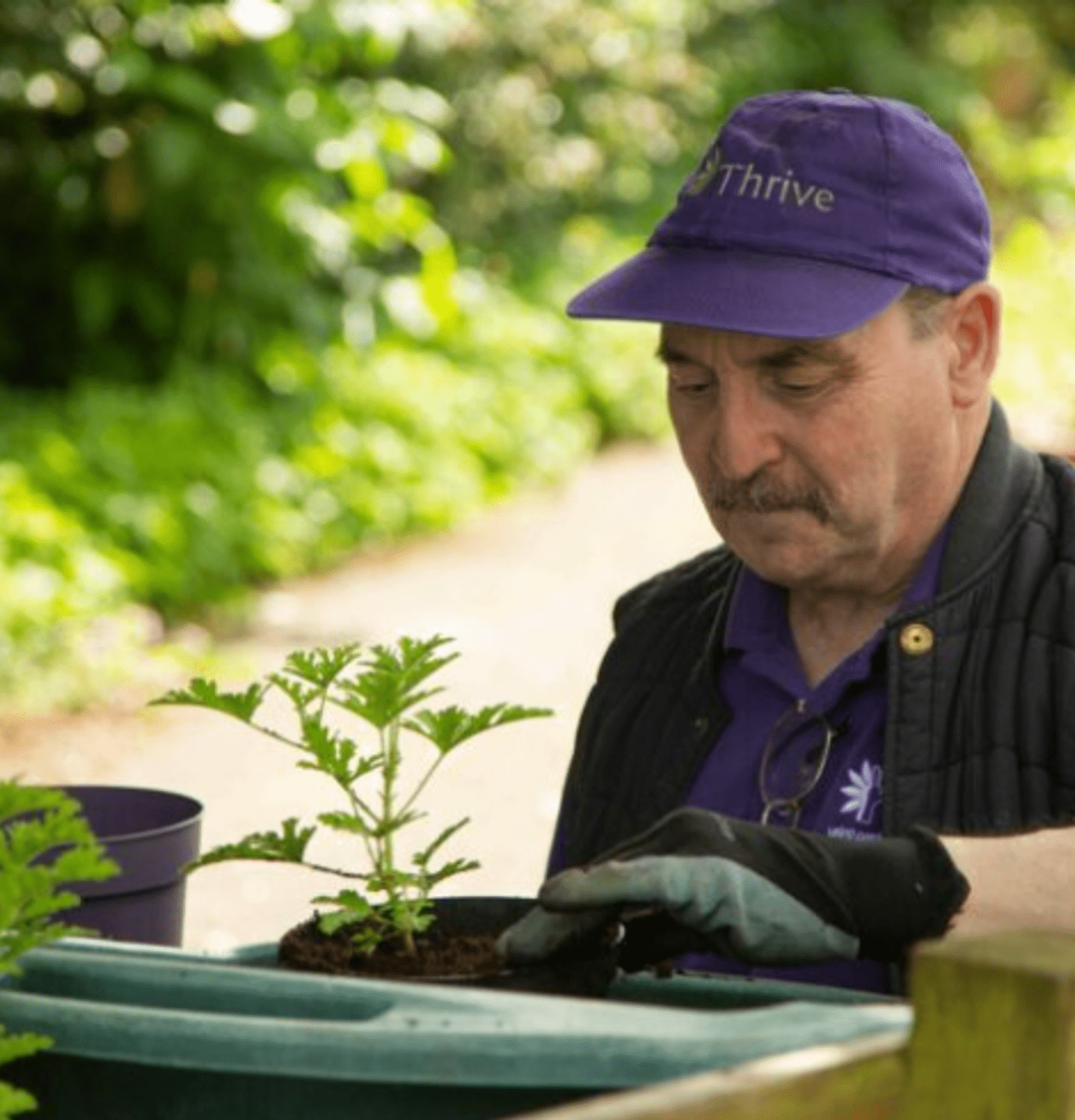 The therapeutic power of gardening: Advice from Thrive
It probably won't come as much of a surprise that spending time in the great outdoors is good for our health – numerous studies have shown that it can lower blood pressure, reduce stress and even improve self-esteem.
Social and therapeutic horticulture supports what older people can do, rather than what they can't. Plants and gardens can be used to improve mental and physical health, as well as communication and thinking skills.
As a result of the pandemic, did you see people's connections to gardens shift, and if so, how?
The horticultural industry estimates 3 million people took up gardening in the UK during the pandemic. With the uncertainty of Covid-19, gardens have provided an element of structure, control and routine for people.
Beyond the therapeutic programmes in our own gardens, Thrive offers a national information service to help people garden whatever their abilities. We saw a wave of interest in how to garden and how looking after plants can help health and wellbeing, and as a result of the pandemic, we created a Gardening Club specifically to help people enjoy the benefits of their gardens – providing weekly how-to guides so they could navigate horticultural basics.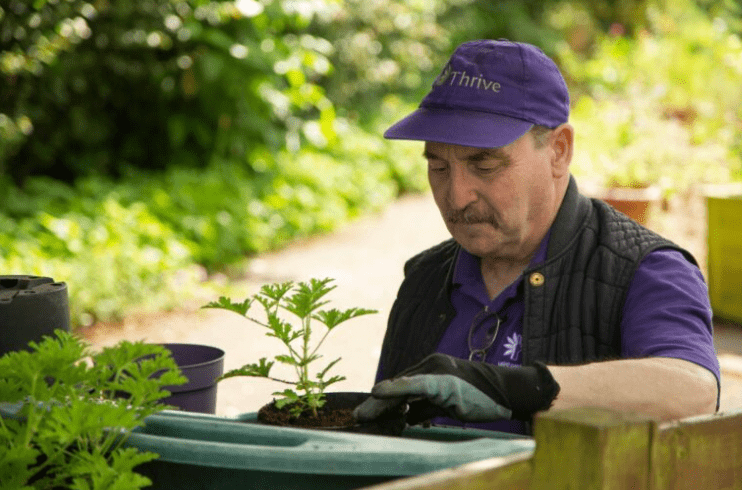 For many people, gardening is something they can easily relate to because it's been a part of their lives for a long time. We often hear how a love of gardening starts at a young age through older family members.
These memories can make gardening more accessible than other activities for people with early to mid-stage dementia. And, while memories of gardening can fade, activities often create positive feelings that last long after sessions have ended.
It's also well recognised that gardening can reduce stress, anxiety and depression, but caring for plants aids people cognitively, encouraging responsibility and decision-making too.
For people with dementia who come on our STH programmes, gardening offers social connection with others, the opportunity to do a meaningful activity and the therapeutic benefits of time in nature.
With more than 400,000 species of plants, gardening can seem daunting when first starting out. But like many things, it pays to start small and build slowly. Plants and gardens evolve over time and beginners should be realistic in their expectations.
At Thrive, we tailor activities according to a person's experience, abilities and desires, with our practitioners providing instruction and guidance. Activities that produce quick results are often helpful for people starting out – giving them a sense of achievement and satisfaction that increases their motivation to garden. Growing microgreens, for example, can produce results in days.
To increase accessibility, we have adapted tools that can be used to help people who have physical limitations.
We always stress to people starting out the importance of not overdoing it. If someone isn't used to gardening, short bursts are better than long stints. Taking regular breaks is important not only to rest but also to ensure you have time to enjoy the gardening space, because that has therapeutic benefits in itself. Rome wasn't built in a day and there is always tomorrow.
There are many simple gardening activities that are accessible and can get people into gardening. Spring is an ideal time to begin with sowing and planting.
Thrive's website has step-by-step gardening guides which also detail the health and wellbeing benefits of activities, as well as instructions on how to do them and what materials and tools might be needed.